Reading Time:
5
minutes
A VM template is the primary image for a virtual machine copy that includes VM disks, devices, and settings. Virtual machine cloning is a common task in virtualized environments, so standard VMware has created a different type of virtual machine to use as a template.
VMware vCenter Server lets you create templates from existing virtual machines. You can use templates to reduce the time spent building and implementing new servers, reducing the security process to just a few hours.
A VM Template is the primary image for a virtual machine copy that includes VM disks, devices, and settings. It is by design so that no one can accidentally edit the virtual machine used as a template.
The VM Template can be operated multiple times to clone the VM. You can not turn on and edit the template once it is created. This approach provides greater security for VM cloning.
After cloning a VM from a template, the VM clones are independent and unrelated to the VM Template. If you choose to rework a template, you need to convert a template to a VM, edit the VM, and restore the edited VM to a new template.
How to distinguish VM Template from VM clone
A regular VM clone is an identical replica of the VM source at the appropriate time. If you need to clone a VM that runs periodically, the resulting clones will differ from one another.
It is advisable to clone a disabled VM, although standard cloning still does not offer all the template benefits. When a VM is cloned, all settings such as static IP network, computer name, and identifiers are left identical for each VM clone.
Consequently, network conflicts may arise. The VM template helps you prevent these problems because the VM template can not be edited, nor can it ever be executed. VMware provides tools that simplify the customization of the guest operating system for VM clones.
The genuine difference between a VM clone and a VM Template is simple: you can not turn on the template, so you can not change it without returning it to a virtual machine.
Create a virtual machine template
Here are instructions on how to create a virtual machine template using the vSphere Web Client:
Go to the inventory view of VMs And Templates. Right-click the virtual machine you want to use as a template and select All vCenter Actions> Clone to Template or All vCenter Actions> Convert to Template. Both options will create a template, but the original VM will only be retained if you use the Clone to Template option: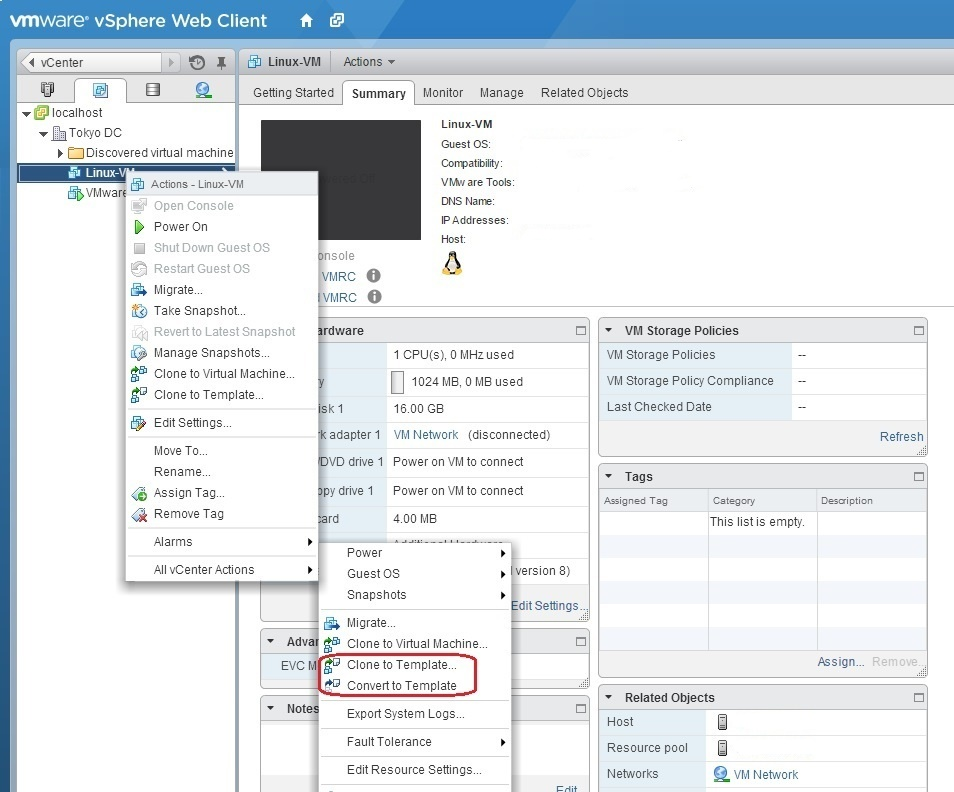 If you have already selected the Convert to Template option, you should notice the template in Inventory. Note that the original virtual machine was not retained: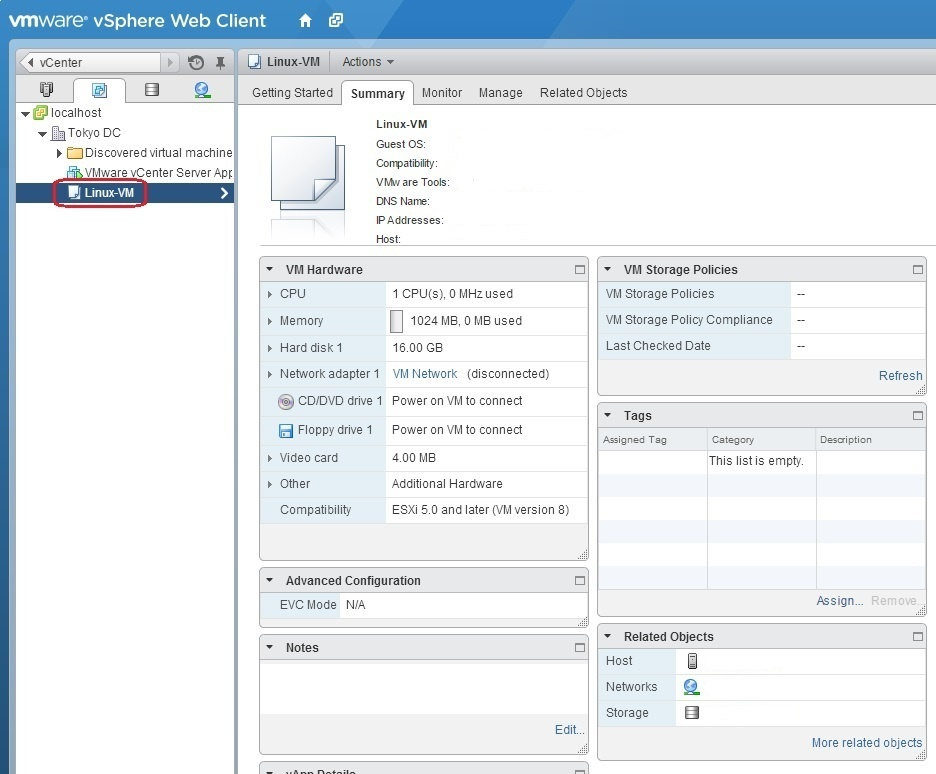 The wizard should open if you have selected the Clone to Template option. Enter the template name and select the location for the template:

Select the host or cluster where the template will be hosted: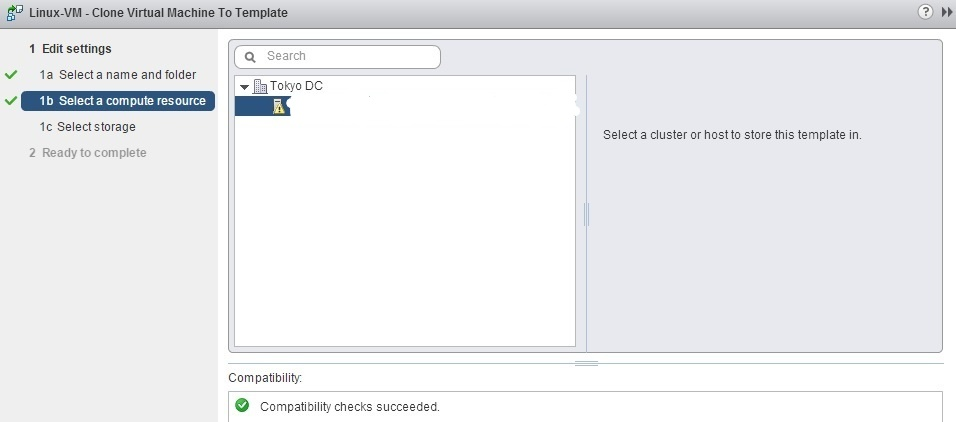 Select the disk format for the template. Four options are available:
The exact format as a source – keeps the template virtual disks in the same format as the cloned VM.
Thick Provision Lazy Zeroed – disk space will be fully allocated when the virtual disk is created. Disk space will not be zero when creating.
Thick Provision Eager Zeroed – disk space will be fully allocated when the virtual disk is created. Disk space will be zero after creation.
Thin Provision – virtual disks will only take up as much space as the guest operating system currently uses. View the information and click Finish.
Virtual machine templates are utilized when you need to deploy multiple VMs and make sure they are consistent and standardized. A template is an outstanding document of a virtual machine that can be operated to create numerous clones.
When you clone a virtual machine, you copy the entire virtual machine, including its settings, configured virtual machines, installed software, and other contents of its disks. A virtual machine can be converted to a template in the vCenter server.
The template can then be used in the vCenter server to provide simplified provisioning of virtual machines.
What happens when you clone a VM
A clone is practically a copy of an existing virtual machine. When the cloning operation is concluded, the clone is a particular virtual machine. The current virtual machine is called the clone parent.
What is a VMware template?
A VMware template (also called a gold image) is the perfect virtual machine (VM) copy model from which an administrator is able to clone, convert, or deploy multiple virtual machines.
The VMware template includes the virtual disks and settings of the virtual machine from its .vmx configuration file, managed by the permissions. Templates save time and avoid configuring settings and other choices for creating new VMs for Windows or Linux.
They can also be used as long-term backups of VMs to ensure consistent VMs are deployed and deployed across the company. The VMware template cannot be operated without returning to a virtual machine (VM).
To install VMware tools, VMware vSphere client template creation for a new virtual machine, you need to template method execution, i.e., Windows Server. VMware templates create new virtual machines as a master copy for configuration and disk files VM templates.
Conclusion
To complete this article on VMware-ESXi.com, we need to stick to the VM template again because the VM template is a master copy of a virtual machine that can be used in order to create a new virtual machine with a few clicks.
Typical templates will be used to create a similar type of machine. Throughout this article, we have witnessed the clone being a copy of the virtual machine. A template is genuinely a master copy of a virtual machine employed to create multiple clones.
Instead of configuring each virtual machine individually, you can create, configure, and install software on a single virtual machine and then clone it multiple times.
We also went through the fact that the virtual machine application creates a virtualized environment called a virtual machine that behaves like a separate computer system, complete with virtual hardware devices.
So, a VM template is running as a window process on your current operating system to bring up the benefits of VMware on a large scale.